Description
Hot never tasted so good.
With over 37,000 Scoville units, this smoky sauce channels the power of pure habanero peppers to make you feel alive.  With a complex blend of 6 fruits and vegetables, it is as tasty as it is hot.
Perfect for nachos, burritos, and chili!
Not ready for a case? Tarnation Habanero Sauce individual bottles are great to get started!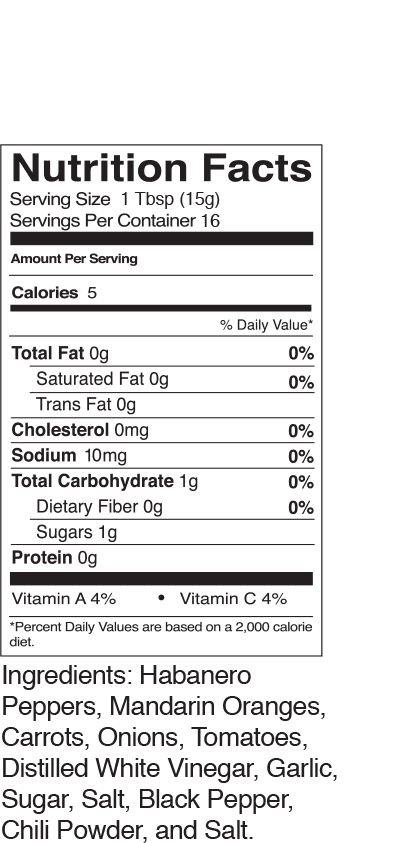 Note: We have switched from 8 oz to 5 oz woozy bottles for this product.